SPECIAL FOCUS AREA: PUMPS & VALVES SHOWCASE
Tube Southeast Asia continues to stay on the pulse of the industry as it anticipates the future needs of the region. The rapid economic growth of Southeast Asia as well as large-scale mechanisation and demand for energy has provided regional and global players with tremendous opportunities in the vibrant industrial and manufacturing landscape - leading to massive potential in the pumps and valves market.

ASIA- PACIFIC TO DOMINATE THE MARKET
According to Mordor Intelligence, Asia-Pacific region dominated the global market share in 2017. With growing oil and gas industrial activities and the increasing need for water treatment in countries such as China, India, and Japan, the usage of industrial valves is increasing in the region.
PUMPS
The global industrial pumps market is forecast to reach US$88.43 billion by 2025
The Asia Pacific region is expected to grow by a further 6.7% through to 2025
Rising demand due to increase in infrastructure development, oil production, water supply and sanitation
VALVES
Global industrial valves market to reach US$84.3 billion by 2023
Market is growing at a CAGR of 3.6% through to 2023 with demand from oil and gas and the energy and power industries
Growth arise due to oil and gas production-related facilities in the Middle East, growing demand for energy in Asia Pacific and smart city initiatives
Industries with high demand for pumps and valves
Aerospace and automotive
Building and construction
Chemical and petrochemical
Electrical engineering and electronics
Food and beverage
Metals and mining
Oil and gas
Pharmaceuticals
Power generation
Water and wastewater treatment
... and many more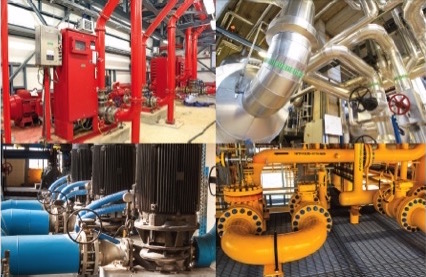 For more information and how you can be a part of this showcase, contact us at tube@mda.com.sg