At Tube Southeast Asia 2021, look forward to the latest technology, machinery, tools and manufacturing innovations for the diverse tube and pipe industries in the region, and learn about the latest industry trends at concurrent events.
Product Range:
Tube and pipe manufacturing and processing machinery
Tool making and in-plant transport machines
Used machinery
Tools, auxiliary materials
Iron, steel, stainless steel and non-ferrous tubes and accessories
Other tubes (including concrete, plastic, stoneware, etc)
Measuring and control technology
Test engineering
Installations for environmental protection
Specialist areas and services
PRE-REGISTRATION IS NOW OPEN!
Register by 31 August to receive one of 300 gifts when you visit!
(T&Cs apply)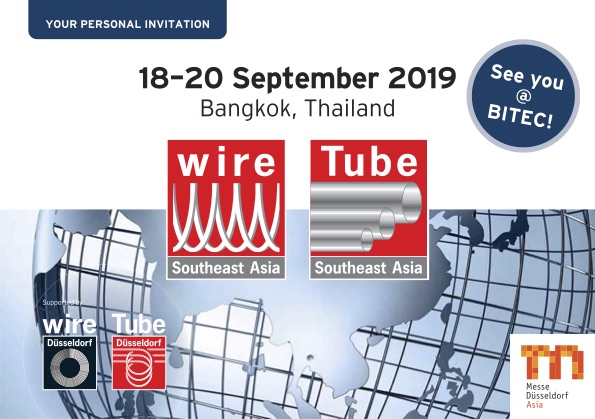 DOWNLOAD VISITOR BROCHURES